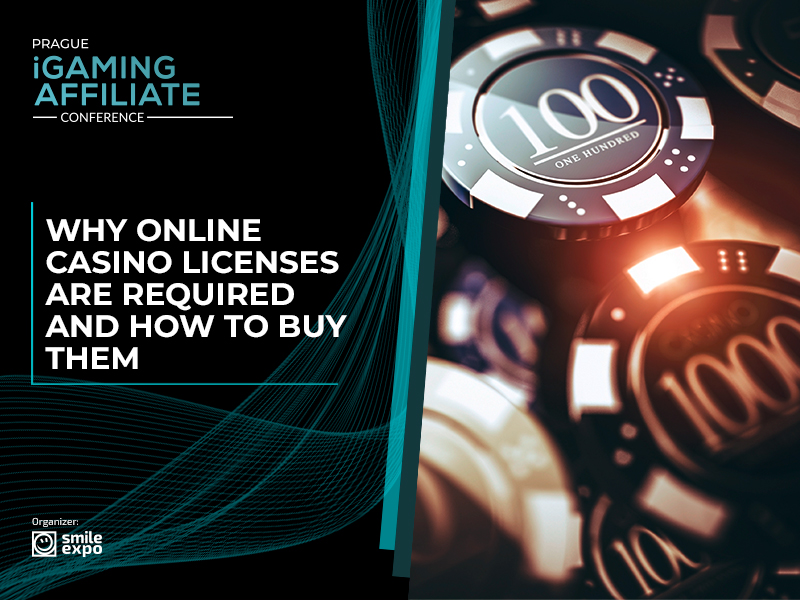 Why online casino licenses are required and how to buy them
To make a gambling platform successful and popular, it is important to gain customer trust and build good reputation. A special gambling license helps to do that, as it shows customers that a casino operates legally and reliably. Let's find out what kind of a paper it is, how much it costs, and how Czech businesses obtain it.
What is a gambling license?
A gambling license ensures that an online casino operates in compliance with the law. It shows that transactions are secure, winnings are paid out, and the casino is audited by independent organizations.
Gambling licensing is required to build casino image and present it as a trustworthy institution. As a result, the platform starts to develop quicker and at a higher quality level.
Casino licenses are divided into two types:
international licenses allow conducting gambling activity in different countries;
internal licenses are intended for work in one country.
How to obtain an online casino license?
Authorities of around 80 countries issue licenses for legal casino operations. To obtain the license, the business should turn to gambling commissions, departments, and ministries.
As a rule, to obtain a license the business should:
meet standards specified in regulatory documents;
provide data about finances, casino structure, owners, and partners;
provide a proof that employees have not been engaged in illegal activities;
have experience of organizing gambling activities.
How to obtain a casino license in the Czech Republic?
In the Czech Republic, gambling business is regulated by the Act about gambling, which came into effect on January 1, 2017. Today the country allows:
lotteries;
sports betting, totes;
poker and other card games;
slot machines and game terminals;
online casinos.
To receive a permit for legal gambling activity, one should go to the Ministry of Finance, the main regulatory body that issues basic licenses.
As online casinos are allowed officially, gambling platforms have to meet a number of requirements and serious restrictions. Here is the list of required things:
to be a legal entity registered in the Czech Republic or the EU;
to prove that the gambling house has a transparent structure;
to have registered capital of not less than €2,000,000;
to have a sufficient number of employees and organizational experience;
to develop the Czech version of the interface;
to pay licensing fees in the amount of €200.
Papers are processed within around a month. Besides, it is important to remember that the lottery and totes tax is 23%, and random number generator games tax is 35%.
Some international operators seized gambling activities in the country after rather strict tax requirements were introduced.
However, local companies are popular in the Czech Republic, for example, Sazka lottery service and Tipsport betting operator, which will soon acquire a gambling license. Fortuna was the first company to obtain a gambling license in 2017.
Is licensing necessary?
Although the control over gambling activities became more rigid, online casinos are gaining more and more popularity in the Czech Republic and the number of local companies is growing. Thanks to the fact that companies comply with the rules, obtain gambling licenses, and function legally, players can feel secure about the credibility of casinos.
Gambling license acquisition is a difficult but compulsory process required to develop your business and build a good image of the company.