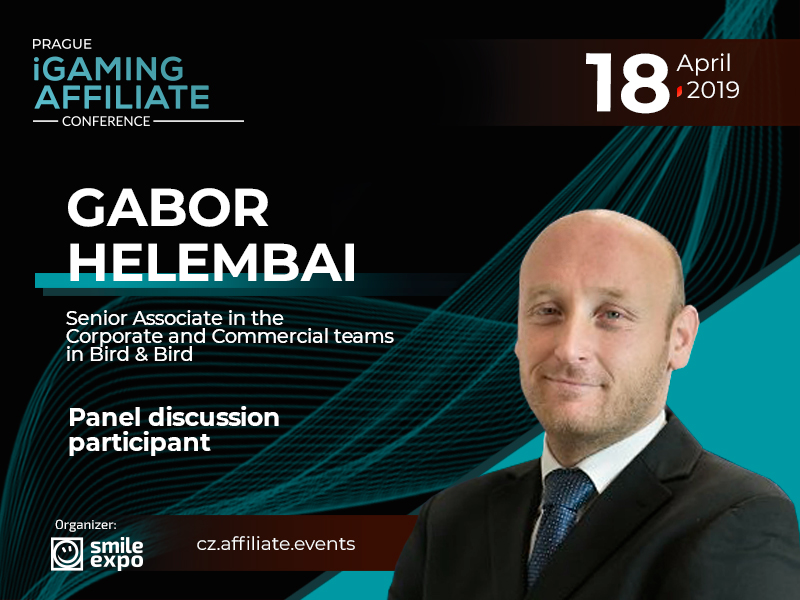 Attorney-at-law Gabor Helembai to participate in discussion on gambling regulation in Europe
Prague iGaming Affiliate Conference to be held on April 18 in the Czech Republic will feature a panel discussion: Current state of gambling regulation in the Czech Republic and other countries. One of its participants will be Gabor Helembai , a Senior Associate in the Corporate and Commercial teams in the Budapest office of Bird & Bird.
During the discussion, Gabor Helembai will talk with other participants about gambling regulation matters in European countries.
Gabor advises owners of online casinos and land-based gambling venues as well as slot machine manufacturers on business regulation issues. The Associate specializes in both domestic and cross-border transactions and investments in various industries. He assists customers in general commercial issues. Besides, he provides legal advice in the case of company restructuring and liquidation as well as supports commercial associations and enterprises engaged in real property.
Gabor Helembai regularly speaks at gambling conferences. He writes articles about gambling activity published in various editions and on websites.