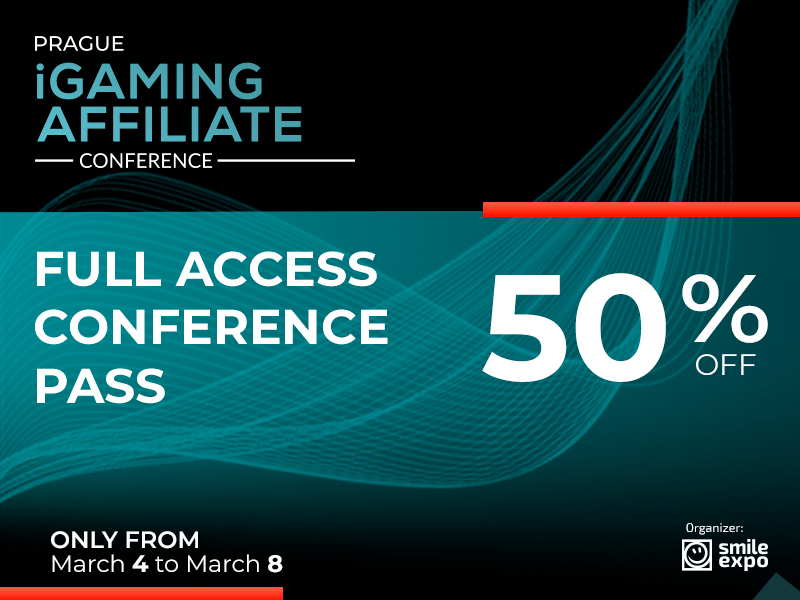 Lucrative offer! Tickets to Prague iGaming Affiliate Conference with a 50% discount
Do not miss the spring special offer from Prague iGaming Affiliate Conference: only from March 4 to March 8, the price of tickets will equal to 3500 CZK. Buy now, as later the price will grow!
To celebrate the start of the spring, our company reduces the cost of registering to Prague iGaming Affiliate Conference dedicated to the development of the gambling industry by half!
Ticket price March 4-8: 3500 CZK.
Price on the day of the event: 7000 CZK.
You save 50% on every ticket purchased during the special offer period. Do not miss hot spring discounts and use the possibility to register at a super beneficial price!
Themed Prague iGaming Affiliate Conference will take place in the capital of the Czech Republic on April 18. The event will focus on the promotion of the gambling industry and affiliate programs. The conference will feature leading industry experts in arbitrage, optimization, and SEO.
---