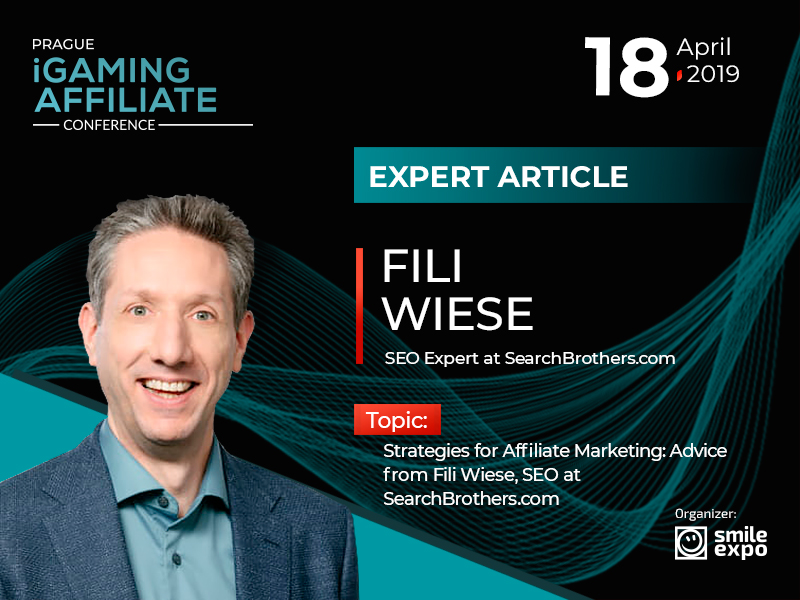 Strategies for Affiliate Marketing: Advice from Fili Wiese, SEO at SearchBrothers.com
Talking about the important successful strategy for affiliate marketing, Fili Wiese, SEO at SearchBrothers.com, highlights the unique selling proposition.
The specialist has shared his expert opinion on the rules for success in affiliate marketing, mistakes beginners make in the sphere and his advice.
Entering the sphere of affiliate marketing
Fili Wiese believes that before entering the affiliate marketing industry, one should provide a really good answer to the question "what is it that will make my sites better over what's already available?". According to the expert, the answer is "unique selling proposition" which can be on a service level, price level, because of the community, the brand, or it can be the combination of several of these factors.
"Without a unique selling proposition, there's however no long term winning in the affiliate business," believes the specialist.
As for choosing the market niche, Wiese says that any beginner should consider a fairly narrow niche, not a popular one.
"That will lower entry level barriers and give them time to gain experience and grow," explains the expert. "With time they can expand to more competitive areas and challenge entrenched market players."
While joining the affiliate program, beginners should follow simple rules, according to the expert.
"Reading the fine print, asking your peers and applying common sense are sufficient guidelines here," believes Weise.
Mistakes to avoid in affiliate marketing
According to the expert, among the most typical mistakes beginners make in affiliate marketing there is setting up templated websites that look and feel exactly like already existing.
The expert also emphasizes that "the more affiliate programs to join, the higher profit becomes" is a false assumption.
"More merchandise does not necessarily mean more sales," explains the specialist.
Marketing instruments
"The only primary marketing instrument that should be mastered is using relevant data to drive up converting traffic," says Weise. "Which data to gather, how to store it, when and how to read it and how to drive accurate, actionable conclusions are all pieces of the puzzle."
Then, according to the specialist, the rule for attracting targeted traffic is providing and clearly communicating a unique selling proposition which starts with optimized snippet real estate and continues with great landing pages that live up to user expectations.
How to achieve success: advice to beginners
Wiese gives advice to be selective in what one believes in terms of SEO (Search Engine Optimization) as much of industry information is merely hearsay.
"Be creative when challenging established markets. And lastly be bold! If you're failing with some of your endeavours, you're not trying hard enough!"
Fili Wiese will become a speaker at the Prague iGaming Affiliate Conference where he will deliver the presentation "Optimizing Affiliate Websites for Search Bots."
---
Learn more about affiliate marketing from the expert at the conference!