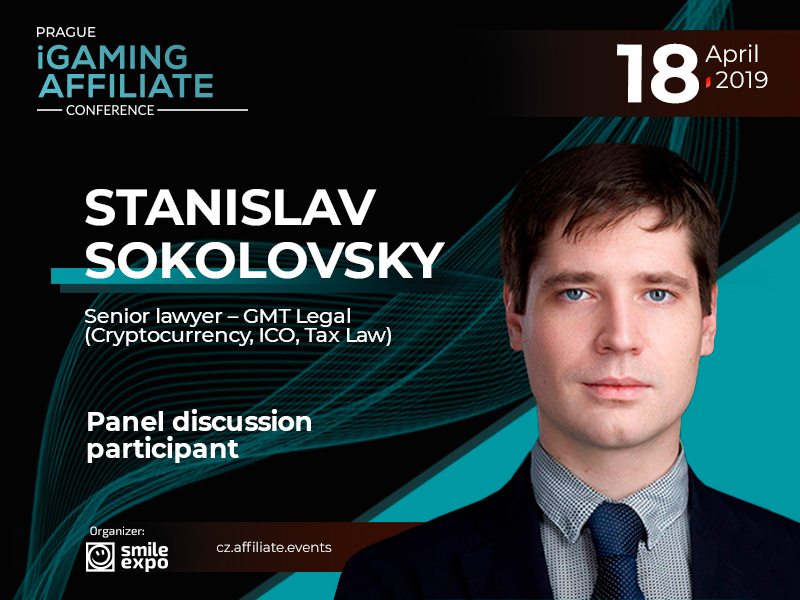 Senior Lawyer at GMT Legal to feature legislative aspects of blockchain and cryptocurrencies use in the iGaming sphere
Stanislav Sokolovsky will be a participant of the panel discussion within Prague iGaming Affiliate Conference scheduled for April 18. The discussion topic is titled: The potential uses and opportunities of blockchain and cryptocurrencies for igaming.
Stanislav Sokolovsky is Senior Lawyer at GMT Legal. The expert advises clients on international financial and private law.
Previously, the speaker worked at PJSC 'Mining and Metallurgical Company Nornickel', EAEU, All-Russian political Party of Growth, and international consulting firms. He provided legal backing of the companies in the field of technologies, media, and telecoms, including gambling projects.
In 2018, Stanislav was among the judges of nomination 'Malta Blockchain Awards'. He is a frequent speaker at international conferences where he dwells on the regulatory landscape for blockchain and cryptocurrencies in a range of countries.
Within the panel discussion, Stanislav and other experts will discuss the market of cryptocurrencies in terms of the iGaming sphere.