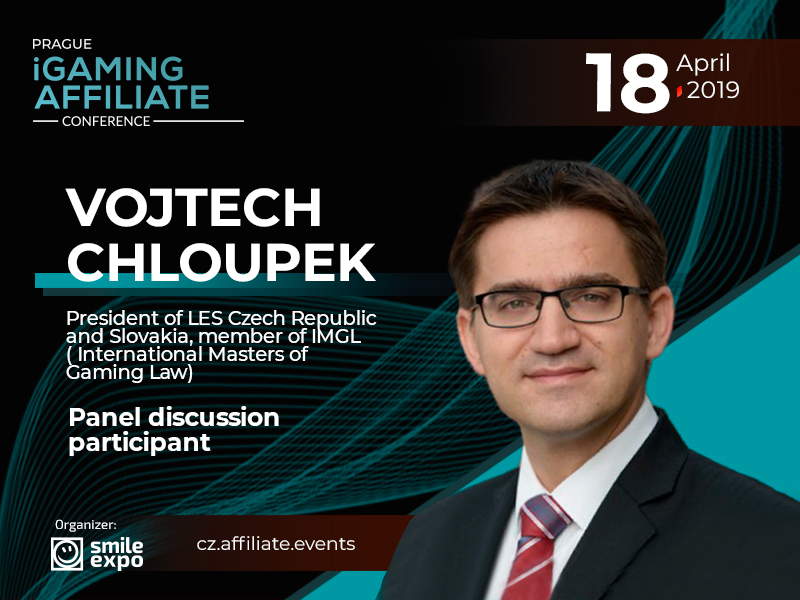 Gambling Regulation in The Czech Republic: to Be Discussed by Partner at Bird & Bird – Vojtěch Chloupek
Online casinos which operate legally attract users as players are confident in the platforms' reliability. So, to get clients, casinos aim at getting gambling license and follow regulatory rules.
Legal sphere for online casinos will be discussed on April 18 at the Prague iGaming Affiliate Conference. Partner at Bird & Bird Vojtěch Chloupek will take part in the panel discussion "Current state of gambling regulation in the Czech Republic and other countries."
Vojtěch Chloupek is the expert in legal consulting for gambling companies with many years of experience.
The specialist has provided consultations on online systems, legal documentation, licensing and regulations.
Currently, the expert is the partner in the Czech office of the international law firm Bird & Bird. The speaker is heading the intellectual property, technology and communications groups in the Czech Republic and Slovakia. Also, he is helping clients with data security and competition law matters.
Apart from that, Vojtěch has become the member of the International Masters of Gaming Law (IMGL) – non-commercial organization in the gambling sphere.
The speaker has also taken part in writing books "The Law of Video and Computer Games" and "Gaming: A Global Guide from Practical Law" where he has created the chapters about the Czech Republic.
Learn more about gambling regulation from the expert at the conference!