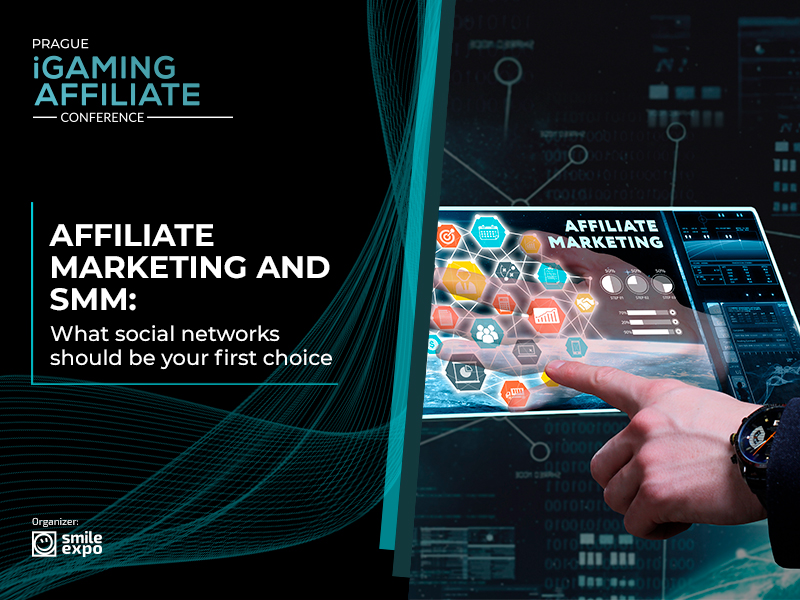 Affiliate marketing on social media: what to start with
It is quite convenient for webmasters to start dealing with social media. This is a ready-made platform for publishing any content: text, illustrative, video, or audio materials. Besides, there is no need to create an individual space, as they already have their own personal pages, public pages, groups, business accounts; and all of that is free.
The article reveals advantages and disadvantages of working with the most popular social networks.
Common rules of social media operations
To learn affiliate marketing on social networks, you should examine their general rules. If certain conditions are violated, the account can be blocked. To avoid inspections, you should:
create high-quality content. Special attention should be given to the social media policy. If an account contains offensive posts, it will be most likely banned;
create accounts on your own. Previously used accounts are more frequently banned;
support the activity of the resource. A page that has not been updated for a long time or a zero-activity community seem unattractive to advertisers. To retain the interest of your social segment, you should regularly add new materials;
communicate with your followers. Always remember about restraint and respect on social media, even if you respond to a hateful comment or negative feedback. Any screenshot of chat with disrespectful hints can turn a couple of dissatisfied users into the whole crowd.
You should also record and analyze the results in order to provide the successful account performance. Analytics allows to monitor the efficiency of social campaigns and introduce corresponding corrections to the strategy.
The above-mentioned rules can be somehow referred to all social networks. Let's explore their special features.
Facebook operational aspects
Facebook is the world's largest social media platform with over 1 billion users. Its audience is already formed and can be just targeted. With users sharing enough detailed personal information, webmasters can determine the target audience portrait as accurately as possible.
Facebook is the best possible option to enter the foreign market and to arbitrage on traffic targeting. Goods and services can be promoted via ads or content projects: a strategy depends on the specific nature of regions and advertised objects.
Instagram operational aspects
Currently, Instagram's active audience consists of 700+ million people. The social network constantly advances, becoming a promising environment for business solutions.
Instagram is a click social media service where users permanently watch photos, videos, and stories, as well as respond to interesting content by following recommended links. Its audience likes wonderful and spectacular pictures, thus you can promote everything that could be excellently visualized. It is appropriate for gambling operations.
Twitter operational aspects
One of the least efficient channels in terms of CPA can step back into the ranks again. Founders of this network have the limit of signs up to 280 symbols. Moreover, experts maintain that Twitter will soon launch its own subscription pattern for advertisers. By the way, it has added the Tippin feature allowing users to send and receive micropayments in bitcoins.
YouTube operational aspects
Among other things, YouTube has its own affiliate program that generates profit on author's content. Partners count on obtaining a set of additional bonuses in the form of special functions and YouTube tools.
Furthermore, it has lesser requirements to author's rights: videos can be monetized until somebody files a complaint. This is crucial to those earning on non-unique content without exclusive rules.
Conclusion
Social media have promotion built-in mechanisms, which are easy-to-use and relatively cheap. Therefore, it's up to webmasters to decide how much to spend on promotion, what area to develop, and what audience to focus on.
Discover more about affiliate marketing at Prague iGaming Affiliate Conference to be held on April 18 in the Czech Republic.