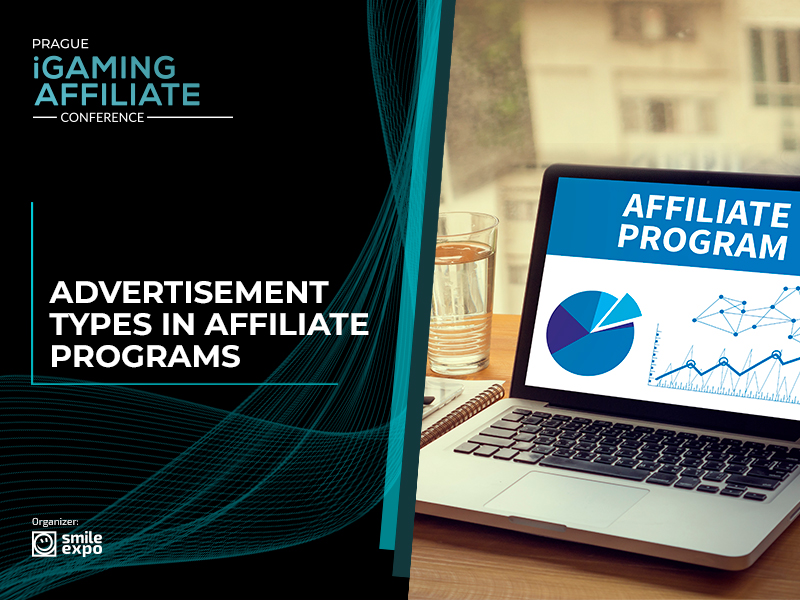 Affiliate programs: advertisement types
Different affiliate programs use different ads: tools offer a variety of techniques for effective promotion of the brand, products, and services.
Let's find out what types of advertisements exist, how they are created, and for what purposes they are used.
Advertisements and their types
Advertisements are marketing tools used by affiliate programs to promote goods and services. As a rule, affiliate programs apply different ad tools simultaneously to achieve the best results.
Links
Hypertext links bring users to the vendor's website or specific pages. There are five main types of links:
traditional links to the vendor's page;
links to popular categories of products;
links to the most saleable or popular goods and services of the vendor;
text links with special offers;
deep links to specific products or services.
Banner ads
Banners are graphic ads that can efficiently improve brand recognition and narrate about products and services.
When using banners, one has to:
read about requirements to and sizes of banner ads;
make sure that banner ads are convenient for mobile devices;
monitor productiveness of banner ads;
update banner ads.
Data feed
Product data feed is a file that contains detailed information about products such as attributes of products.
Required attributes:
product identifier and title;
price;
category;
description;
availability;
weight and size;
universal product codes;
keywords.
If affiliates are provided with detailed information about goods and services, they can advertise products with higher efficiency.
Widgets
Widgets are small programs that affiliates can embed in their websites. With dynamic and interactive widgets, users can search for specific products in certain categories and find lucrative offers.
Widgets are usually called native ads that help to attract potential customers.
Videos
To promote products, one can use different videos, from product presentations to educational videos.
Video ads are especially efficient in case of smartphone users, as it is more convenient to watch a video than to read a text on mobile devices.
Flash ads
Flash ads can be categorized as banner ads, but the so-called flash banner ads have their own distinctive features. They use animation, sound and video, which helps to appeal to potential users.
Unlike traditional banners, flash ads contain more text and graphics, and look more dynamic.
Extended links
Extended links are announcements built in the affiliate's website, but they convey information from the vendor's original resource. One does not need to update such links, as they receive data automatically. Moreover, they successfully attract customers helping them to receive required data quickly.
For example, such links are often used to search for trips: visitors of the affiliate website may check for the availability and cost of tickets staying on the website. If the visitor finds an interesting offer, he or she can go to the vendor's service easily and quickly.
Experts will elaborate on affiliate programs and ad tools at Prague iGaming Affiliate Conference.