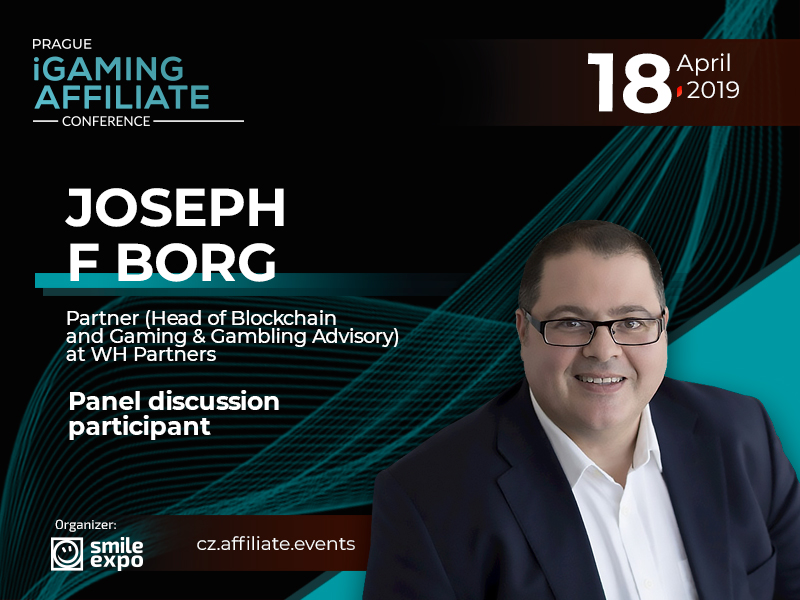 Joseph F Borg from Malta, Partner at WH Partners: participant of panel discussion on gambling regulation
Gambling regulation is different in various countries: online gambling is banned in some states, while a lot of online casinos officially operate in others, and somewhere gambling platforms have certain restrictions.
But what about the gambling sector in the Czech Republic? This issue will be revealed by Joseph F Borg, a Partner at WH Partners, at Prague iGaming Affiliate Conference on April 18. The expert will be involved in the panel discussion: Current state of gambling regulation in the Czech Republic.
Joseph F Borg is a partner and advocate at WH Partners Law Firm, heading the Blockchain Advisory and the Gaming and Gambling Advisory sections.
Besides, the expert provides legal advice in sports, corporate law, information technology, telecommunications, and intellectual property.
Joseph F Borg is also a co-founder and the Vice-President of Bitmalta, an organization promoting blockchain technology and cryptocurrencies in Malta.
Prior to the establishment of blockchain organization, the speaker was a member of the International Association of Gaming Regulators (IAGR).
Joseph F Borg was Chief Regulatory Officer at Lotteries and Gaming Authority (LGA), a body regulating the gambling industry in Malta. The organization was renamed Malta Gaming Authority (MGA).
Discover more about gambling regulation in the Czech Republic from the expert at the conference!