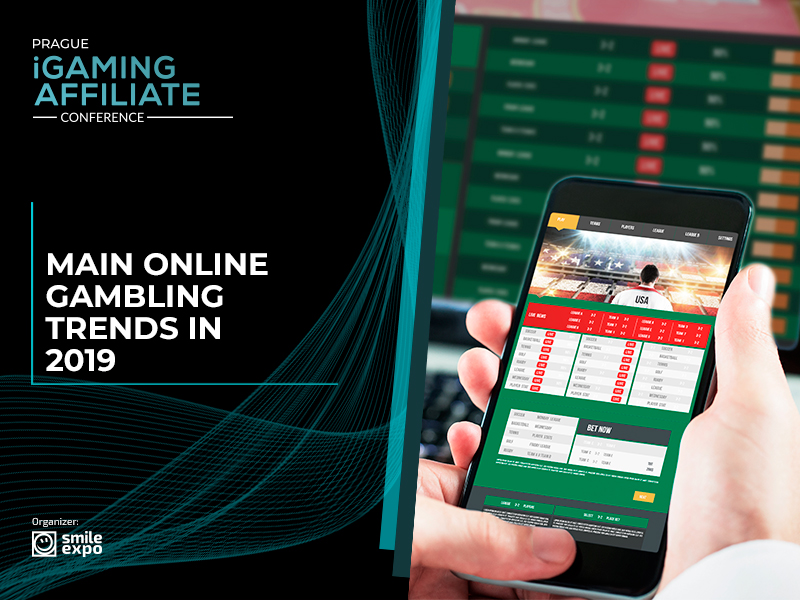 Main online gambling trends in 2019
According to forecasts of Juniper Research, the online gambling industry can expect rapid growth: its global income will reach $1 trillion by 2021. To compete in the large market successfully, online casinos will be implementing new technologies and trendy services more actively. What kinds of casino will be popular in 2019?
More online mobile casinos
A casino in your pocket is a convenient, fast, and available for every player method to play. Major online operators provide users a possibility to select from two options – PC and mobile.
With the arrival of more powerful smartphones, customers find it more comfortable to use the mobile version. It is accessible in any place, at any time and helps to receive a simple and secure access to casino games. As estimated by Rosloto experts, the number of mobile casino players grew by 37% in 2018 as compared to 2017. This trend will continue in the new gambling season.
Telegram casino
In 2018, a new product, that will probably be the key trend in 2019, were casinos realized through messengers such as WhatsApp, Viber, Skype, Faсebook, and Telegram.
The first version of the online casino bot was released by Telegram. The autonomous bot acts as an intermediary between players and casino: all mechanics is described on the casino website, but players can easily access games by sending a message in the chat. In such a way, players can make deposits, choose slots, make bets, and transfer money.
Gamblers and owners may find Telegram casinos interesting thanks to the following advantages:
anonymity;
accessibility in any region;
quick response even in case of poor Internet connection;
no ads;
increased security.
VR and live casinos: once again popular
Virtual reality technology makes games more realistic, exciting, and allows enhancing the presence effect. As a result, games become more attractive and players spend more time in the game. Such developers as Microgaming, Novomatic, NetEnt are already working with the technology. Such providers as Evolution Gaming and Playtech have already opened game streaming studios.
Besides, last year the government of Canada approved the license that permits British Columbia Lottery Corporation to arrange games on PlayNow.com in real time.
Meanwhile, live dealer casinos keep developing. Combination of live and VR games can bring online casinos closer to the atmosphere of land-based casinos and attract more customer attention as a result.
Blockchain technologies for online casinos
Blockchain technology helps to make transactions very fast and secure. This is lucrative for the online gambling sector, where users daily make thousands of money transfers. Another significant advantage of blockchain is the anonymity of financial operations. With the distributed ledger technology, transactions are run without such intermediaries as banks or exchanges.
Trustworthy casinos, where players can place bets and withdraw winnings in cryptocurrencies, are registered in Malta, the government of which encourages the development of blockchain and the crypto industry.
More slot machines of different themes
This year, gambling marketers will be intensely studying modern trends, popular themes, and trendy characters to understand customer needs. New video slots will feature top themes and heroes to meet customer demands to the full.
Besides, remakes of classic games will come out in 2019, including Indiana Jones (Robbie Jones slot by Fugaso, Indiana's Quest slot by Evoplay), Lara Croft, and other retro themes that have been popular for many years.
Regulation and accessibility of online gambling sites
With every year, governments of different countries adopt new laws that help to regulate the activity of online gambling sites. For examples, last year the USA lifted a ban on sports betting.
This year, European countries will also pay more attention to the regulation of the gambling industry. In January of 2019, the parliament of Slovakia called off the president's veto on online casino games. Consequently, the market of interactive casinos and sports betting will be open for fair competition. Last August, Belarus adopted the Act on the legalization of online casino activities meaning that now the country's government will be actively drafting new legislation.
European Commission currently deals with the basic regulation of gambling and its decisions will be valid for all EU countries.
New online gambling markets
In 2019, gambling markets of Asia, Africa, and Eastern Europe will show rapid growth. The development of computer technologies and changes in legislation will facilitate this trend. Large Eastern European markets that will be regulating gambling in compliance with the EU rules include the Czech, Romanian, and Polish markets.
According to data from PwC, gambling will be flourishing in the African region: the forecasted gambling income of the Republic of South Africa will equal to $1.2 billion in 2019. Japan, Kazakhstan, and the Philippines, where gambling is legal, have a great potential.
Conclusion
According to forecasts of analysts (Juniper Research, PwC), the gambling market can expect a real surge in 2019. It relates not only to the increase in incomes: the gambling industry will be expanding its geographical reach, conquering new markets. Besides, the online gambling sector will be coming out of the shadow not only in the USA and Japan but also in some European countries.
It implies that the competition among online casinos will be growing. Casinos will have to monitor trends and customer needs, expand the range of slots and focus on smartphone users.