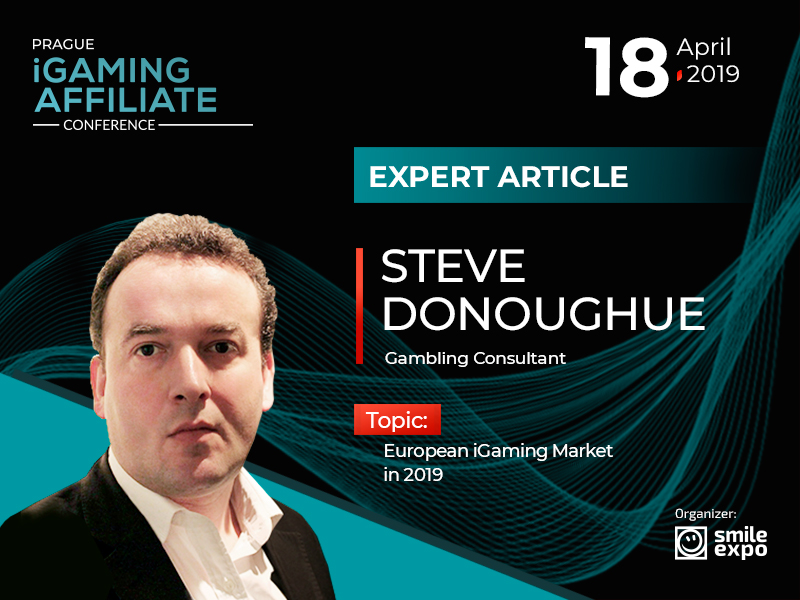 Оnline Gambling: Analysis and Situation in Europe in 2019 from Steve Donoughue
Europe should have one online gambling licence for all the countries, believes Steve Donoughue, The Secretariat of the UK Parliamentary All Party Betting & Gaming Group
The specialist has shared his expert opinion on crypto use in gambling, legislation and European regulations of the iGaming sphere.
Recent legislative changes for iGaming sphere in Europe
According to the expert, the most important thing to happen in Europe this year is the passing of legislation in the Netherlands to legalize online gambling.
"Although it is not the largest market in Europe, it has been one of the longest processes to get this law passed and it will be interesting to see how their over emphasis on social responsibility plays out," says the specialist.
Cryptocurrecy in iGaming
Talking about the availability of crypto payments in online casinos, the expert explains that none of the major jurisdictions currently allow cryptocurrencies due to the anonymity of the transactions and their association with crime.
"Malta and the Isle of Man are currently developing regulatory structures to allow online gambling companies to deal with cryptocurrencies, but we are a long way off from seeing them accepted by the major jurisdictions," believes Donoughue.
iGaming regulation in Europe
"I would prefer to see a Europe-wide online gambling licence, so operators only need to get licensed once rather than for every country," says the expert. He would also like to see an end to jurisdictions that either limit the number of licences available or link them to having a land-based operation as this distorts the market, favours incumbents and forces customers onto the black market.
"My fear is that politically there will always be a need to add more and more restrictions due to the fear of problem gambling as often this is done with much cost to the operators and without any evidence that the new restrictions actually work."
As for self-regulation, the expert highlights that this has never worked well for gambling as the opportunity for profiting out of being a bad actor is too high. "All gambling should always be well-regulated as this prevents crime and protects the players," states Donoughue.
iGaming sphere for European investors
Marketing is the biggest driver of iGaming revenue on the European market. Currently, the only EU tax rule on gambling is that in some countries it is covered by VAT. Apart from that, gambling taxes are at national level.
"European gambling is only going to be higher taxed and more regulated, so the cost of operating will only increase, so maybe it is not the best option for investors," says Donoughue.
Steve Donoughue will become a speaker at the Prague iGaming Affiliate Conference where he will deliver the presentation "The need for affiliates to have a trade association."
Learn more about online gambling from the expert at the conference!