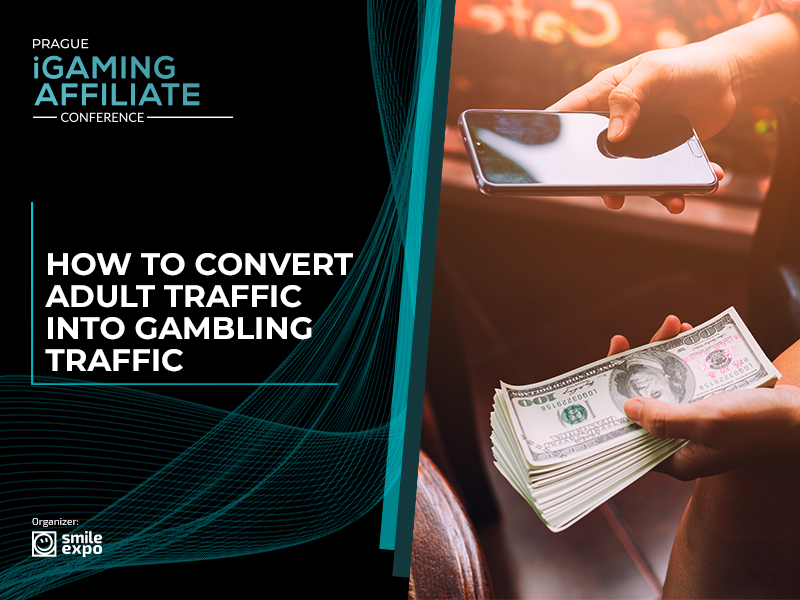 Sending adult traffic to gambling sites
Adult websites are rather popular nowadays. For instance, PornHub holds the 27th position in the global rank. Gambling operators can benefit from it and the only thing one needs to do is to understand how to send adult traffic to gambling sites. This is what we will discuss in this article.
Who are users of adult content?
The target audience is the point of intersection of both industries. Different sources say that the adult entertainment industry has bigger audience than other fields. Visitors of adult websites are primarily men. The same story is with gambling. However, online casino operators and arbitrage specialists are interested in, firstly, financially reliable users and, secondly, users focused on entertainment and thrill. Usually they are 25-year-old people or older.
Before you start converting adult traffic, you should get insight into the motivation of potential customers. For what reasons do they visit adult websites?
Having low self-esteem, young people sometimes cannot make acquaintance with the desired object, not to mention intimate moments. Thus, they go to websites, where film characters do not experience such problems.
Sex fantasies are a difficult thing. Not every person can understand whims and fetishes of his or her partner. However, there is a lot of themed content for any taste online.
Hyper-sexuality or nymphomania can become a reason for the unsatisfied sexual appetite, which sometimes transforms into addiction. Adult websites may seem to be a consolation in such a situation. Customers are ready to spend money on VIP accounts, paid subscriptions, and other similar things.
Other peculiarities of adult traffic
No statistics is needed to understand that adult users are most active at nighttime, namely from 11:00 PM to 5:00 AM. This is the period of leisure time and solitude, when nobody disturbs and distracts.
People play at online casinos approximately at the same time. Nevertheless, users go to adult websites for specific reasons and other websites should get them interested in order to lure them away. How? By similar themes and familiar formats.
Sources of adult traffic
Depending on the sources, where you can reach users of adult websites, build the format of advertising that will redirect them to gambling sites.
Websites are good to place popunder and clickunder ads, banners, and teasers. Overlays or pre-landing pages will provide additional advantage, especially on video hosting sites, as they are the main habitat of adult target audience. Post-rolls and pre-rolls, links in the descriptions and commentaries will be a benefit. Do not forget that the design and content of ads should intersect with the content of adult websites. If the potential customer does not get interested, he will not follow the link and all your efforts will be useless. It is important to excite the user, turn on his phantasy.
For social media this approach will do no good – filtering tools will automatically block both adult and gambling content. Here you should work with transit pages with redirects. You can warm up the interest of the target audience using relevant surveys, chats, intriguing but realistic stories. Creativity is required, but it should not be excessive, otherwise, you risk scaring away customers.
Converting adult traffic employing pre-landing pages
As users visit adult websites with specific purpose, it is quite difficult to catch their interest without a pre-landing page. The latter helps to warm up the audience and filter traffic. Besides, not everyone can afford direct offers on big themed sites. Therefore, let's discuss how to build pre-landing pages.
Make sure to place videos on your pre-landing page that launch straightaway after the user activates the tab. The video should be pleasant and engaging, reminding users what the opposite sex is capable of for the sake of financial or material benefits. It should trigger the user's phantasies that will lead him to the understanding that he needs money to make them come true. The video will show where to get money. This is a good option for popunder and clickunder ads.
Let's take the first item as a basis, but make the video shorter and add a small engaging text. The focus is on money and sex, but add a sensation or shock in order to achieve a wow effect.
This approach works for social media sites that are primarily designed for communication. Here an account with spicy content (stories, surveys, discussions) will serve as a pre-lander. The main thing is to make content look realistic or users will feel that something is wrong and will leave the page. The user should have the impression that he is reading stories of a real woman. In surveys and chats, most of opinions should support the idea that sex and money is a good thing and walk hand in hand.
Conclusions
Each of the abovementioned options should be convincing the customer that he will make his dream come true. Make him feel that he is special, all money and women of the world will belong to him in case he places several bets. Combine your approaches and adult traffic will go to your online casino. Attract attention, warm up interest, incentivize – your imagination is as important as the customer's phantasies.