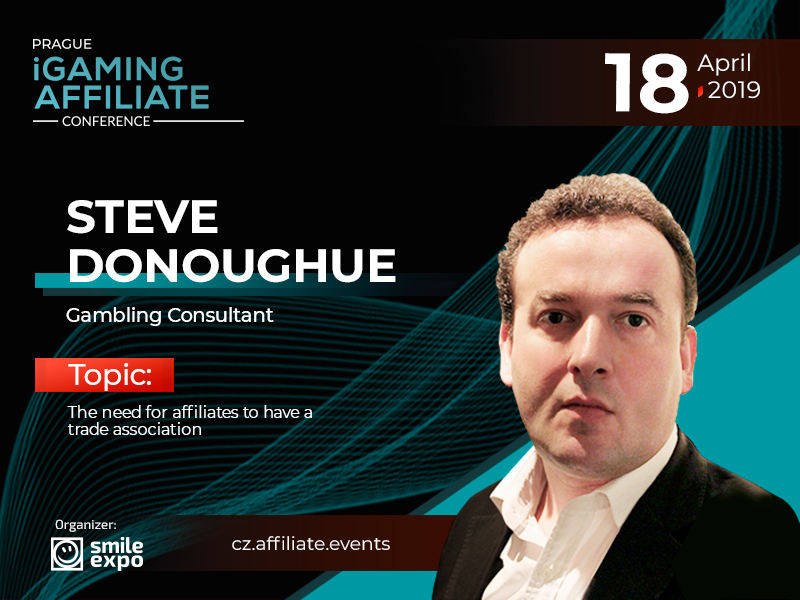 Code of Conduct for Affiliates: Gambling Consultant Steve Donoughue Will Discuss the Topic
Today, there are gambling and betting advertising rules which must be followed while creating a marketing for online casinos. However, some affiliates may not be familiar with the existing requirements.
The regulation for affiliates' work will be discussed on April 18 at the Prague iGaming Affiliate Conference. Gambling Consultant Steve Donoughue will deliver the presentation "The need for affiliates to have a trade association."
Key points:
how affiliates fail in interpreting the gambling advertising rules;
how affiliates can show regulators they are acting responsibly;
why affiliates should have a trade association;
Code of Conduct for affiliates.
Steve Donoughue is the leading consultant in online and offline gambling sphere regarding business strategy and politics with the twenty years of experience.
The expert has advised most of the major operators, trade associations and regulators in the gambling sphere.
For instance, the speaker has provided consultations to the government of the Turks & Caicos Islands on gambling laws as well as the Dutch Finance Ministry on Holland Casino. Apart from that, the expert has also been the KPMG gambling consultant.
The specialist is the Secretariat of the UK All Party Parliamentary Betting & Gaming Group. He has also been a Special Advisor to the UK Parliament's Culture, Media & Sport Select Committee inquiry into gambling.
Learn more about affiliate marketing from the expert at the conference!