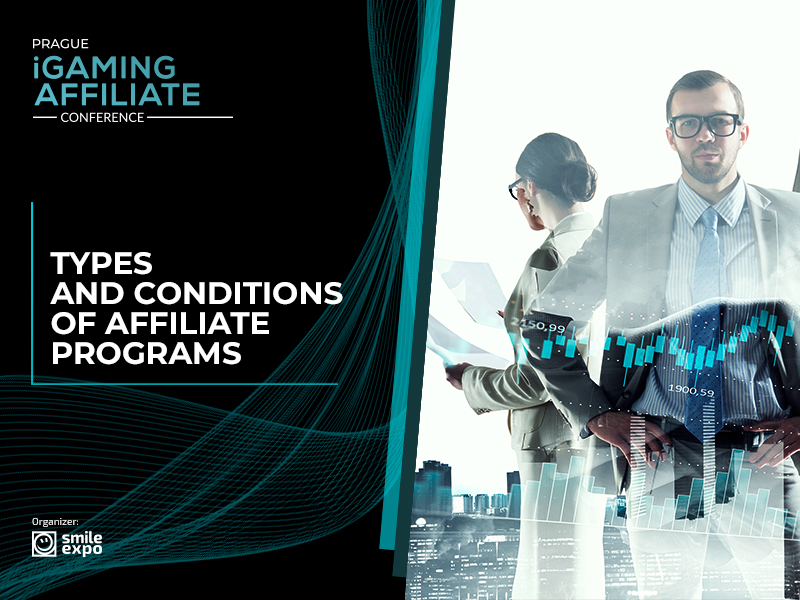 Types and conditions of affiliate programs
Today different resources sign up with affiliate programs. The latter help to attract new users, promote the brand, and make money. However, successful collaboration requires the choice of a correct affiliate program.
Read further in the article which types and conditions of affiliate programs exist and how to choose one.
What is an affiliate program?
Affiliate program is a way of collaboration between resources: an advertiser and a platform that can place ads.
As a rule, advertisers are owners of goods and services. With the help of affiliates, they sell products, attract new customers, and improve brand awareness.
For this purpose, a business owner has to register with one of a great variety of affiliate programs and create a context link or advertising banners aimed at attracting new buyers.
For what do affiliate programs pay money?
Affiliates receive rewards for placing ad banners on their websites: in such a way, new users learn about the product or service. If users get interested in the ad, they follow the link and possibly stay on the advertised website or even make purchases.
Besides, every affiliate has an ID – a special assigned link, using which the advertiser defines who brought a new customer. It is essential for the reward.
There are different types of reward for assistance in brand promotion. The reward is discussed in advance and depends on the affiliate program type that was chosen.
Types of affiliate programs
Today there are different kinds of affiliate programs offering different membership conditions. Let's find out for what affiliate programs pay.
Cost per sale
Affiliate program pays a reward only in case a newly brought user makes a purchase on the advertiser's website.
This type of affiliate programs brings big incomes: the seller receives money for the product and is ready to pay a high percentage for advertising.
Cost per action
The advantage of CPA programs is the fact that a reward is paid for any action fulfilled by the user on the advertiser's website. It can be a registration, commentary, subscription to the newsletter, or participation in the survey.
It is not easy to receive a reward in such an affiliate program, as it is important to provoke the user's interest. However, the reward is high for affiliates and depends on the complexity level of the fulfilled action.
Pay per click
Such programs do not bring high incomes, as rewards are paid for every click on the link, i.e. for every new attendance of the website.
In this case, the advertiser is not interested in high rewards, as new guests can leave the website immediately without fulfilling any action and with no purchases.
Cost per impression
Collaboration with such programs is beneficial for websites with a big number of daily active users.
Rewards are paid for every ad display, which does not ensure that the user will follow the link. Correspondingly, the reward is minimal in this case.
How to choose an affiliate program?
To make the collaboration with the affiliate program successful, one should think in advance how to choose a program. It is necessary to factor in several details:
product quality;
no free offers of the product;
feedbacks of the affiliate program;
terms of membership;
number of ads for placement.
One should analyze several other main criteria before concluding an agreement with the program.
Product uniqueness
The product offered by the affiliate program should not be widespread. Products often advertised by numerous websites will hardly interest customers. However, users are more likely to follow a link that brings to the unique product.
Subject area
One should also analyze whether the product is in demand among targeted users. If users of the affiliate website are unlikely to get interested in the offering, the partnership with the program will not help to make money.
For this reason, it would be better to work with programs that offer to advertise products relevant to the subject area of the affiliate website.
Income
To make a desired income, one should analyze the affiliate website: the number of users, traffic statistics, and user preferences. This data will help to choose an appropriate affiliate program and receive high incomes.