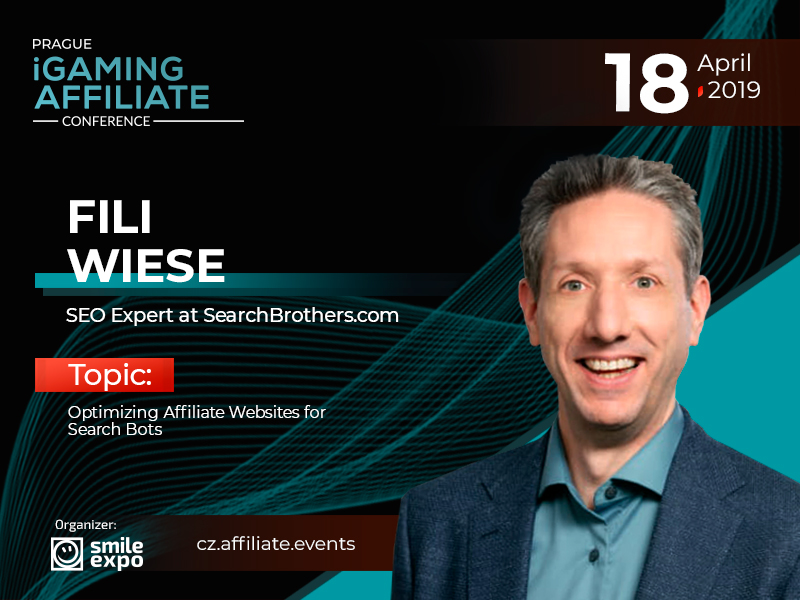 How to work with search engine crawlers: presentation of ex-Google engineer Fili Wiese
To have a website in Google search results, special bots have to understand and assess its content. However, even websites with hi-quality content are sometimes filtered. How to manage website scanning? International SEO expert Fili Wiese will answer this question at Prague iGaming Affiliate Conference scheduled for April 18.
Topic of the presentation is titled: 'Optimizing Affiliate Websites for Search Bots'. During the presentation, the speaker will answer the following questions:
how Google prioritizes crawling;
how to avoid common pitfalls working with search engine crawlers;
how to prepare your website for mobile first-crawling;
how to measure success for optimal crawling.
Fili Wiese is an international SEO consultant, expert abuse fighter (web spam and click spam), webmaster advocate, web developer, product manager, and information specialist.
The expert has 7-year working experience at Google as Search Quality Analyst and Senior Support Engineer. He is currently engaged in international and technical SEO, backlink audits, online marketing, and Google penalties. Fili uses his experience for Google penalty recovery and helps clients increase traffic to their websites.
Fili's presentation will benefit affiliate networks and programs, iGaming operators, webmasters, and everybody willing to be indexed in Google search results.