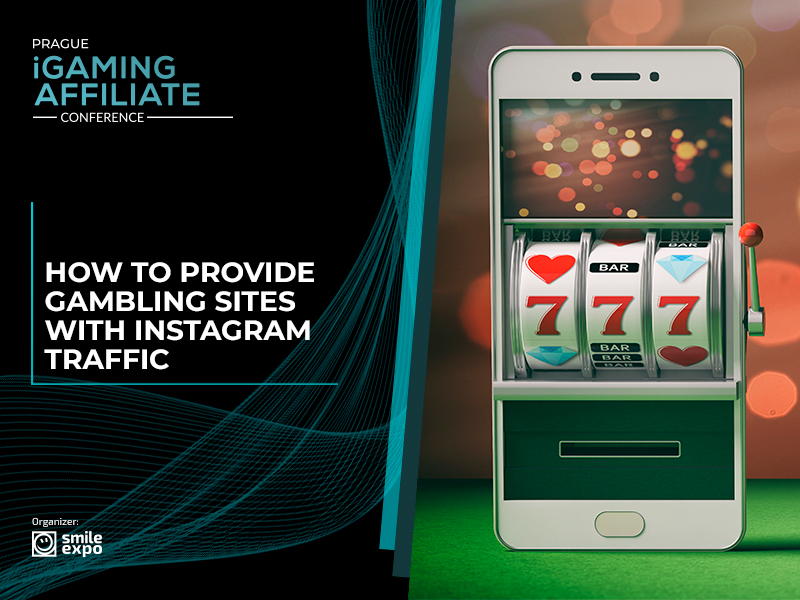 How to drive traffic from Instagram to gambling sites. Preparing your account
Today Instagram can boast 700+ million active users. The social network is constantly evolving turning into an advantageous environment for business solutions. Read further in the article how to obtain qualitative Instagram traffic for gambling affiliate programs.
Select a theme
Instagram is a social network designed for clicks with users browsing photos, videos, stories, and responding to interesting content by clicking recommended links. The audience stands out for love for nice and catchy images.
Apart from gambling, betting and quick money are popular themes in this social network. You need to choose an affiliate program carefully if you want to work with this site, as promotional materials for gambling should be creative and audacious.
Decide on the payment model
Choosing between the CPA and Revenue Share models is quite difficult, as each of them has some risks. The CPA model is for people willing to make money in the fastest way possible, and the Revenue Share model is for people seeking for long-term steady income.
It is important to factor in that Instagram has avalanche-type traffic. Conversion rates are usually high here, but retaining users for a long time is a hard task. Therefore, CPA is a better match for this social network.
Make a profile of your target audience
Analyzing your target audience requires defining a standard set of characteristics such as gender, age, social status, paying capacity, game preferences, national traits, etc. These criteria significantly reduce the range of potential customers helping to define relevant content. In its turn, gambling audience falls into three segments:
middle-aged men with median income that play for fun and thrill; promotions that offer players to try out a game for money attract this category;
men and women that want to get rich; such players are attracted by potential bonuses, so it is important to encourage their willingness to make money;
young men and women with different level of incomes that want to have a good time; this segment looks for catchy design and unusual offerings.
Set up qualitative accounts to work with gambling offers
Instagram is tightening the policy towards fake accounts, so it would be better to set them up on your own. Previously used profiles are usually banned.
Videos are the best option to start with when you want to fill your account, as the number of views will help you to define the approximate traffic volume. You should be careful with fake likes and subscribers; otherwise, the social network will block your account. As an option, you can buy likes from popular public pages – in this case, recommendations will drive the required traffic.
Special attention should be paid to commentaries of users that failed to win. You can remove negative feedbacks or close the access to commenting.
Factor in subtleties of work with Instagram
Mass following and mass liking used to be popular promotion techniques on Instagram in the past. Today this method is inefficient, as dead and fake accounts are blocked.
It is recommended to set up a network of accounts to increase chances of driving traffic to gambling sites. You can use the same content in all accounts, but you will have to post it from different devices and IP addresses, or there is a risk to be banned.
Overall, Instagram is a lucrative platform for promotion. You can make a good profit from it if you work carefully and correctly.
Learn more about how to drive qualitative traffic at Prague iGaming Affiliate Conference held in the Czech Republic on April 18.