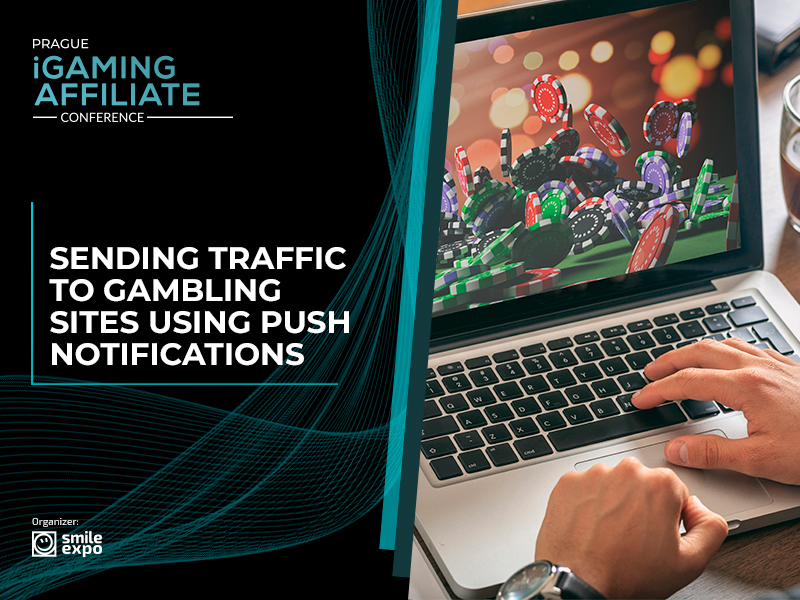 How to send traffic to gambling sites using push notifications
To maintain user interest and attract new customers, gambling platforms send newsletters about new products and intriguing special offers to players. You can use a great variety of ways to communicate the required information to the audience; one of the efficient ones is a push notification.
Read further in the articles how to create push notifications and how to send traffic to gambling platforms using them.
What is a push notification?
Push notifications allow different apps and platforms to inform users about news when they are off the website.
Many platforms use this tool to provide information to customers, but researchers of Localytics mobile engagement platform state that around 52% of customers are not happy with notifications if they are sent too often.
However, if you use the tool reasonably, you will have a chance to significantly improve interaction with the audience and boost work performance.
Main mistake when using push notifications
Push notifications can scare away users if they contain false information.
For example, headings saying that every player will win at the casino or that all players will receive big rewards upon registering will not bring much and qualitative traffic.
In this case, the gambling platform will attract users looking to win money quickly. If such players make a deposit and lose, they are unlikely to return to the website.
How to send traffic to casinos using notifications professionally?
To attract gambling traffic, you should not use abstract promises or unreal sums of winnings. It is important to use real figures in push notifications and specify the bonus amount honestly, so that data matched with what is written on the gambling platform.
Besides, experts recommend inserting a small image in the notification, which will let users understand that it is about a casino. Here logo, slot machines, and other attributes of a casino may help you allowing catching the attention of interested players.
Besides, to improve productivity, push notifications should be:
targeted – notifications that address the target audience will not be considered as spam;
attractive – push notifications should grasp the interest of users, for example, with special offers and bonuses;
relevant – you should announce the upcoming special offers, current offerings, and new slots.
It is important to show push notifications at a correctly chosen time for customers to perceive them in the best possible way. Special tools will help you choose appropriate time by analyzing player activity and planning newsletters.
Besides, you should not send more than one notification per day to a user. Moreover, you should make sure that information you send does not repeat itself.
By learning player activity and classifying players into specific segments, you can produce personalized push notifications – they attract qualitative traffic.
Efficiency of push notifications
According to data from Localytics, around 65% of users go to the advertised platform as soon as they see a push notification, and 19% of customers open the website within 30 days.
To make notifications efficient, it is important to analyze information about traffic provided by the affiliate program – the sum of deposits and revenue from every player.
This data will help to improve your push notifications, increasing the quality of traffic.
The main advantage of push notifications is the fact that they provide users with information about new products quickly and simply. They easily catch user interest, which increases the efficiency of this tool for customer acquisition.