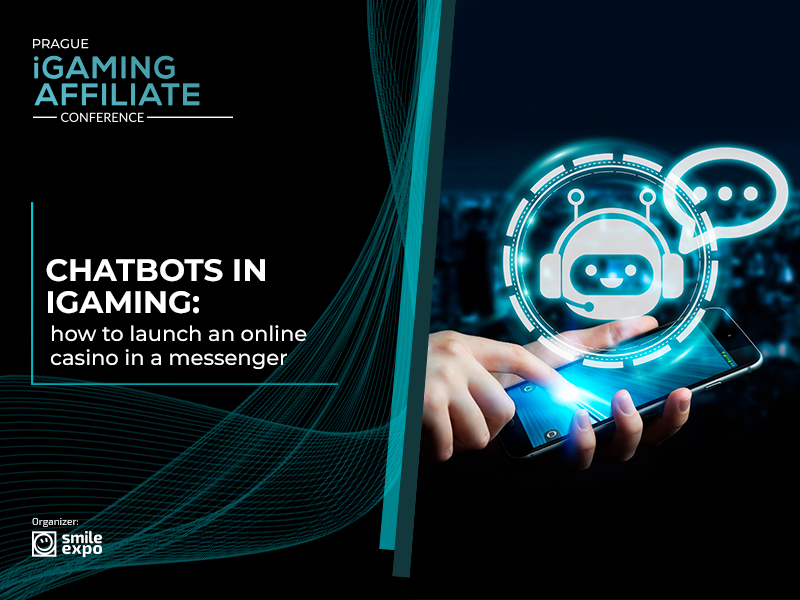 AI in gambling: poker bots and Telegram casino
AI technologies are successfully applied in finance and business. AI-based solutions also benefit gambling. iGaming chatbots are a bright example. They help online casino owners effectively cooperate with clients and gain more profit.
AI in gambling
In the upcoming years, AI will be a major market tendency and unveil new horizons for business. As estimated by PwC, artificial intelligence would have brought 15.7 trillion USD to global GDP by 2030.
Artificial intelligence helps entrepreneurs customize services, learn client preferences, analyze people's needs, and give them target offers. The same situation can be observed in gambling. Here, AI technologies help attract new customers and retain loyal ones.
AI can conduct analysis of capital outflow, predict user's intention to quit a certain game as well as come up with a timely favorable offer. Machine brain also collects and systemizes information about newcomers and makes forecasts for prospective sources generating hi-quality traffic.
AI-powered technologies allow to effectively detect fraud attempts because they are better at monitoring player activity than people. These processes are fast and cost-efficient because a computer performs routine tasks. What is more, it is high-accuracy and works on 24/7 basis.
Chatbots in gambling
AI technologies embrace chatbots that are used in business as intermediaries between a company platform and its clients. Modern virtual assistants can perform several tasks:
prepare automated newsletters;
communicate with clients;
play poker.
It makes an entrepreneur's life easier and boosts efficiency of his or her company.
Business chatbots are integrated into multiple platforms and messengers, for example, Telegram or Viber. Thus, one can automate work of a trendy Telegram casino that gives a player access to any slots by means of a protected messenger.
Software for this type of casino is presented as a chatbot transferring data from a gambling system to a client. Gamers may avail of all functions: account refilling, betting, and money withdrawal. What makes this niche attractive is innovativeness and relative freedom, which gives considerable bonuses to operators. It's not only about Telegram, but also other similar messengers.
How a casino works via a chatbot
Clients use a messenger to send requests to a gambling system via text commands or interface buttons. A visual menu is more convenient for customers since they do not have to type anything: they just need to click on the icon.
In this case, a chatbot operates as an intermediary: it sends a client request to an online casino. Then, a server processes this data and comes up with a result.
Advantages of chatbots:
messengers are growing more popular than social networks and embrace a wider audience;
clients may play even having a poor Internet connection;
client anonymity (secured access to their texting);
operators expand their business and enter previously unreachable markets in the countries where online casinos are blocked for whatever reason;
a resource can be managed from across the globe.
Poker chatbots
Casino owners introduce poker bots to their websites to boost revenue. Pioneer bot capable of playing poker was developed as far as the 1980s and was called Orac. Modern analogs are multiple times more skillful than this one because they model human behavior, analyze game rules, make decisions, and manage bets.
In most cases, players even cannot tell the difference between a live competitor and a machine because a poker bot can be trained by analyzing people behavior. It records all the actions and reactions of rivals and then successfully simulates them when needed.
As far as 2017, scientists from three higher education institutions (The University of Alberta, Charles University, and Czech Technical University in Prague) created DeepStack bot that won over 33 poker professionals. However, online casino bots do not have to show such capabilities because their mission is to inspire to compete and win, not quit gambling.
Conclusions
Bots for gambling projects may become an effective tool to increase income, communicate with clients, automate newsletters and special offers as well as provide hi-quality analytics. Besides, chatbots for online casinos can attract new players and expand an audience. Meanwhile, operators save money because a bot helps reduce staff expenses and spend less energy and time on routine tasks.