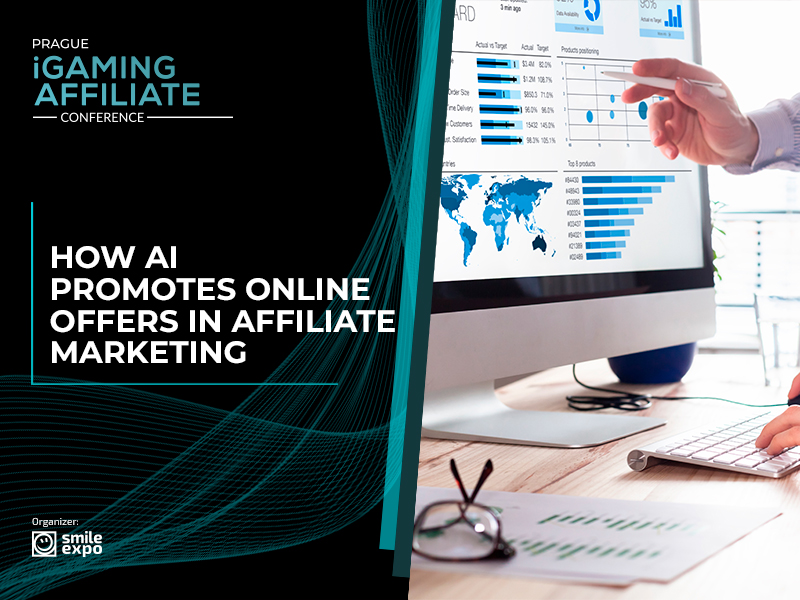 AI in affiliate marketing: how the tech helps industry experts promote products
As anticipated by the experts of the affiliate programs, expenses on marketing automation tools would reach $25 billion by 2023. To automate offer promotion, marketers and affiliates use artificial intelligence technologies.
Let us find out the advantages AI exposes for affiliate marketing as well as ways and a purpose of its implementation.
Why use AI in marketing?
The principal role of artificial intelligence in marketing is to promote products in a more effective way, attract a target audience, and help a brand acquire repeat clients. The technology performs appointed tasks as well as provides advantages for ad makers, affiliates, and affiliate networks.
Quick data analysis
Effectiveness of marketing and promoting is directly linked to quality data analysis. When partners have a mountain of information about the market and users, the advertising process slows.
Machine learning algorithms come in handy. They sift through massive volumes of unstructured data and point out existing tendencies.
AI collects the user information while predicative technologies give an idea of client behavior, which helps marketers and partners quickly determine a target audience and promote a product.
Mobile marketing
Mobile devices currently generate the majority of traffic from various websites. It is difficult to monitor client mobile behavior. There exists a range of rules to remain confidential.
Artificial intelligence collects publicly accessible data and accumulates it in order to show banners to interested users only.
Improving content
SEO articles and other content types for marketing have to be high quality to arouse interest in new users. Today's AI creates adequate texts.
Artificial intelligence learns current information related to the topic, searches for articles, compares SEO texts of other platforms, and makes up new topics. The technology enables partners to easier write helpful material that attracts users.
Searching for partners
Artificial intelligence allows manufacturers and ad makers to find new affiliates with the aim of promoting a product. Special AI-enabled tools and algorithms sift through products on offer and find online communities, platforms, and bloggers in this area.
What is more, the machine learning technology will not only select websites with ads but also identify platforms exposing the best potential for promotion.
Interaction with an audience
AI assistants and chatbots are robots that can improve the interaction with an audience and potential customers.
Integrated into an affiliate resource, the chatbot will help users by answering their questions and promoting products. The algorithms point out keywords from users' messages and offer an affiliate link to their preference.
Thus, a client gets a quick response to his/her query, an ad maker attracts a new customer while a partner generates revenue.
Results analysis
Deep learning algorithms investigate marketing campaigns and identify their effectiveness.
AI provides statistics on the most popular advertising, resources that attract the biggest quantity of buyers, and the most efficient promotional tools.
The future of affiliate marketing
Marketers agree that in the future, algorithms would become a great part of affiliate programs. They will be mostly used for audience segmentation and search for interested users.
Moreover, even now, artificial intelligence automates processes people used to perform manually. The technology enables ad makers to focus on the development of their own business while affiliate networks and reps may build a more effective advertising campaign and get higher income.
Industry experts will discuss the topic at Prague iGaming Affiliate Conference.