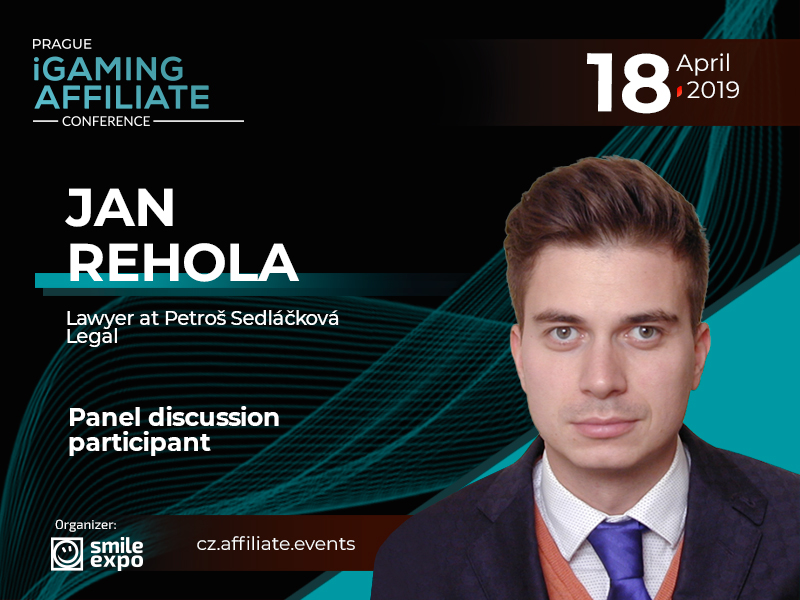 Jan Řehola, Ex-Director of Czech Gambling Department, to participate in discussion on gambling legal matters
On April 18, Prague iGaming Affiliate Conference will feature a panel discussion where gambling experts will talk about the current state of gambling regulation in the Czech Republic and other European countries.
One of its participants will be Jan Řehola who has been the head of Gambling Department at the Ministry of Finance since 2012 till 2014.
In his position, Jan was responsible for both issuing of gambling licenses and designing of country's gambling policy. He was in charge of drafting of new legislation and cooperation with other European gambling regulators.
Řehola has been focusing on the gambling industry for 10 years. Currently, he is a lawyer at Petroš Sedláčková Legal, providing consultancy to European companies on gambling issues. Besides, Jan specializes in the tax and international law.
As an expert in gambling legal matters, Jan frequently speaks at specialized conferences dedicated to the gambling sector.