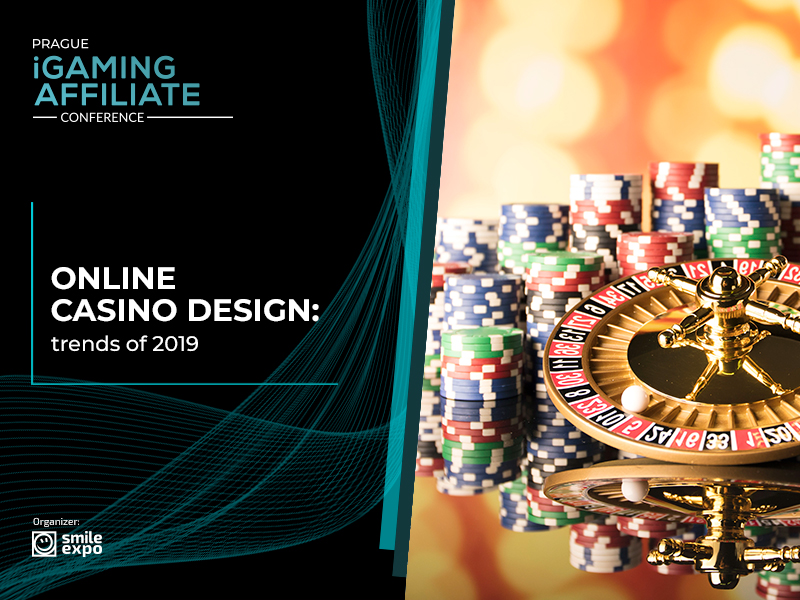 Online casino design: trends of 2019
Good design of online casino is a no less important characteristic of a gambling website than qualitative software and diversity of slots. Attractive website helps to not only bring new players but also retain old ones.
Peculiarities of online casino design
Bright, eye-catching, and simultaneously user-friendly design for online casino is important not only for the purpose of promotion. The companies that take care about the comfort of players in terms of website use do the work for the long run. Players return to platforms that have taken a thorough approach to design and opted for the best solutions. Website design is directly connected with the casino structure that should meet player requirements; otherwise, players will seek for a more comfortable website.
The best examples of online casino design stand out for several important characteristics:
Original layout and wide color gamut that is not annoying. Unusual design attracts attention and motivates to learn more and browse the website.
Big and informative slide show thanks to which users will quickly look through the latest updates about special offers and games.
Convenient mechanism of changing the theme. It helps players to change the outer look of the page depending on preferences, making it convenient for everyone.
Compatibility with all browsers. If webpages are seamlessly displayed in any browser, online casino will attract more users.
Qualitative, bright images.
The most optimal solution is to find a designer familiar with the gambling industry to develop the online casino website design. An expert will be able to take into consideration not only the peculiarities of dislocation of sections and buttons on the website but also the interests of players. Besides, an online casino that aims for the future growth requires a flexible template. The latter will allow updating the website quickly and simply, adding new banners and sections, not making everything from scratch.
Making the online casino design on your own and saving on designer's services is possible. One can use readymade templates for this purpose.
Choosing a template for online casino
Starting an online casino requires significant expenditures: buying a license, a domain, investments in advertising and promotion. One of the expenditure areas one can really save on is design development. Templates for online casinos cost less than a turnkey solution and are comfortable for potential players (as they are tooled for them). Popular templates are not only cost-efficient but also productive for sure, as other casino owners have already tested them.
A template is a framework with user-friendly website structure, where one needs to change colors, logo, buttons, and images. Afterwards, the online casino platform is ready to use, and website owners will not spend time on the development and money on designer's services (not taking into account the reward for the development of an original logo).
WordPress templates are some of the most popular. They are universal, simple to use, and have a wide range of functions. Such a web constructor is intuitive; the admin is user-friendly even for beginners. WordPress can help to create online stores, blogs, information websites, and specifically casinos. Before one chooses a template for online casino, one should learn about the most popular of them.
Monte Carlo embraces a web constructor, a possibility to set up pages in real-time, to add plug-ins, contact forms, and two menu options.
Poker Dice has a simple Drag & Drop constructor and an add-in that helps to connect sliders, contacts, menu windows. The service is optimized to work seamlessly on tablets and smartphones.
Slot Machines supports a backup mode, has a simple admin panel, and is responsive to different screen formats. One can add convenient sliders and Google calendar.
Apart from the mentioned options offered by WordPress, online casino templates are available in HTML, Drupal, and SWISH.
Conclusion
The main trends of online casino design in 2019 are convenience and simplicity, comfortable navigation and qualitative images. Good casino design should not speckle with superfluity and confuse users. Besides, it would be better to refuse from show-window advertising and excessive blinking that irritates customers. The optimal decision is a time-tested, classical design that allows players to navigate easily.