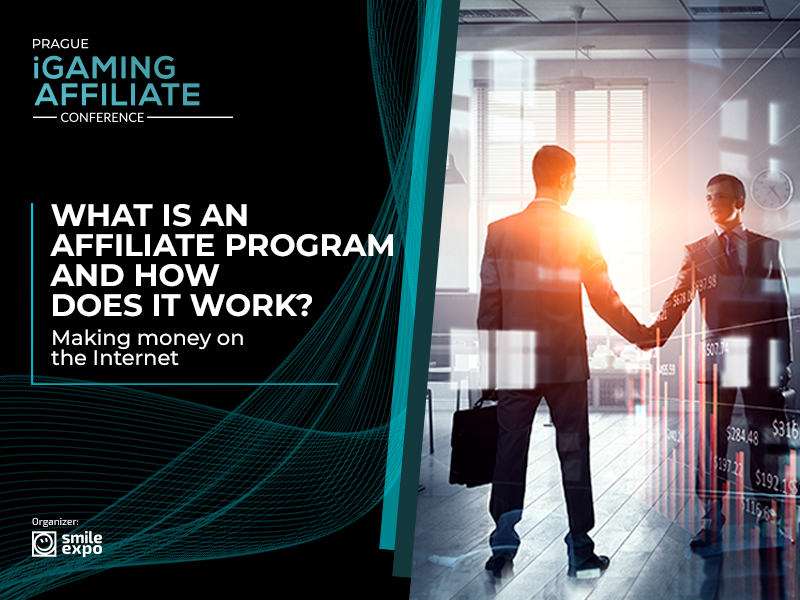 What is an affiliate program and how does it work? Making money on the Internet
Startup websites that offer goods and services often face a serious problem: how to promote themselves and find customers. Today affiliate programs help to attract buyers and earn money.
Read further in the article what affiliate programs are, how they work, and how to make money with affiliate networks.
What is an affiliate program?
An affiliate program or referral program is a type of collaboration between a seller of goods and resources that are ready to advertise them. Such services are called affiliates – they help product owners to improve sales, find new buyers, and make the website more popular.
In their turn, affiliates also receive benefits – sellers that manage to attract buyers share their revenue with affiliates.
How does an affiliate program work?
To grow the number of customers, sellers register with one of the numerous affiliate programs. Afterwards, it is necessary to create a special link to your resource or advertising banners aimed at attracting buyers.
Ads are placed at affiliates' platforms – in such a way users learn about the resource, click the link and become new visitors of the website.
The affiliate that attracts a customer is rewarded – he or she is identified by special links.
Affiliate links and how do they work
An affiliate link is the address of the page that contains a product offering and has the identifier of the affiliate. Using this link, a seller can define who of the affiliates has brought a new customer and reward him.
The identifier of the affiliate is the ending of the link, but many users erase it when they click the link. If the identifier is removed, the affiliate does not receive a reward. For this reason, experienced affiliates recommend hiding or shortening the links.
How to make money with an affiliate program?
Making money using an affiliate program is possible in different ways, as different types of affiliate programs offer different payment schemes.
Cost per sale
Such affiliate programs pay rewards just in case the customer brought to the seller's website makes a purchase.
This type of affiliate programs is one of the most profitable. Sellers receive money for the sold product and for this reason are ready to pay the affiliate a high percentage.
Cost per action
These affiliate programs provide rewards if new customers make some actions on the seller's website. For example, if a user registers, leaves a commentary, subscribes to the newsletter, or downloads some program, the affiliate will receive a reward.
However, some users leave the website without making any actions, so payments are not made each time a new customer comes to the website. And if the customer turns out to be interested, chances are high to receive a good reward.
Pay per click
In this case, payments are made for every click users make on the link, placed on the affiliate's website.
New customers are not always interested in the purchase of products and can leave the seller's website. Therefore, this type of referral programs envisages a minimal reward for affiliates.
Pay per view
Affiliate programs of such kind pay rewards for every user that looks through an ad. The amount is minimal, and as a result, such programs bring incomes only to websites with a great number of visitors.
Why referral programs are needed: advantages
Affiliate programs bring benefits to sellers – websites attract new customers, promote themselves, and make sales. Besides, the participation in referral programs brings perks to affiliates.
No routine work
This advantage is one of the most important, as affiliates do not have to fulfil the same operations many times. The main thing is to place the banner correctly.
Participation in several projects
Thanks to affiliate programs, one can work with several advertisers at a time. Such an approach helps to increase incomes and makes the work more interesting.
No initial capital needed
By participating in affiliate programs, one can make money without any investments. Affiliates do not develop their own products; they just advertise readymade products instead.