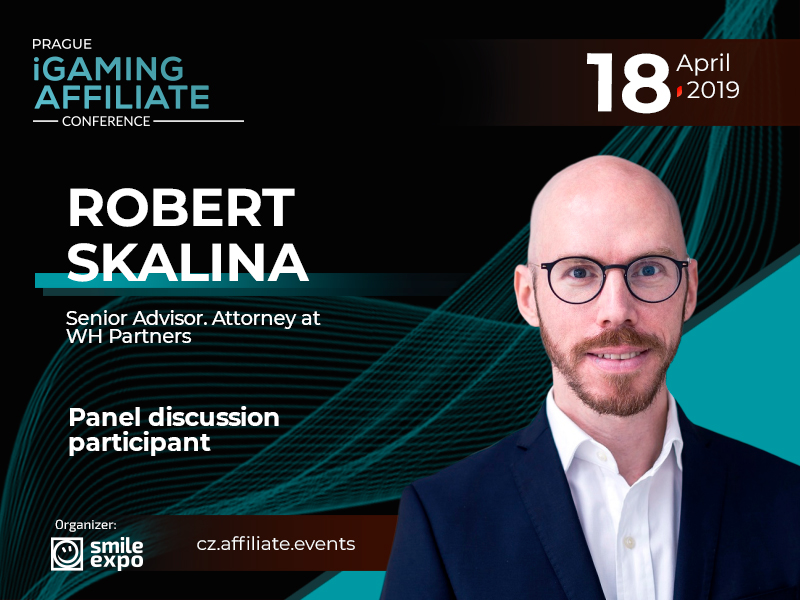 Senior Advisor in WH Partners Robert Skalina Will Explain How Gambling Is Regulated in the Czech Republic
The Czech Republic has the new gambling sphere regulation since 2017. In order to obtain a gambling license and operate legally, online casinos should follow strict rules today.
Gaming laws for casinos will be discussed on April 18 at the Prague iGaming Affiliate Conference. Senior Advisor in WH Partners Robert Skalina will take part in the panel discussion "Current state of gambling regulation in the Czech Republic and other countries."
Robert Skalina is the qualified lawyer and attorney working in the Czech Republic and Malta. The expert specialises in financial services and corporate law. He also provides consultations to various investment managers and funds.
The specialist is the Senior Advisor in the law firm WH Partners where he consults clients in gambling industry in the Czech Republic and Slovakia.
Apart from that, the expert has held a position of the Legal Counsel in the London investment firm RP Capital Group and the largest Czech bank Česká spořitelna.
Learn more about the gambling regulation from the expert at the conference!